It all started with an idea that we could improve upon an American classic. Today, the Electra Cruiser has more than 25 years of refinement built in to enhance the riding experience with modern styling. The result is a less clunky, more ergonomic ride that features our patented Flat Foot Technology•. The single-speed Cruiser 1 is simplicity at its finest.
Colors:
Spring Green, Pearl White, Sun Yellow
It's right for you if...
You appreciate the look of a classic beach cruiser combined with the comfort of our patented frame geometry and modern styling. The Electra Cruiser is a simple, durable bike perfect for a sun-soaked ride on the boardwalk or cruising the streets to your favorite taco shop.
The tech you get
The single-speed Electra Cruiser 1 features our patented Flat Foot Technology® and custom swept back handlebars for a comfy, upright riding position. A sturdy cantilevered frame, alloy rims and stainless-steel spokes will keep you riding in style for years to come.
The final word
For comfort and style, nothing compares to an Electra Cruiser. We changed the game by moving the pedals forward, relaxing the angle of the seat and opening up the entire frame geometry. Our Cruisers are simple, fun and easy to ride. All you need to do is choose your favorite color and apply sunscreen.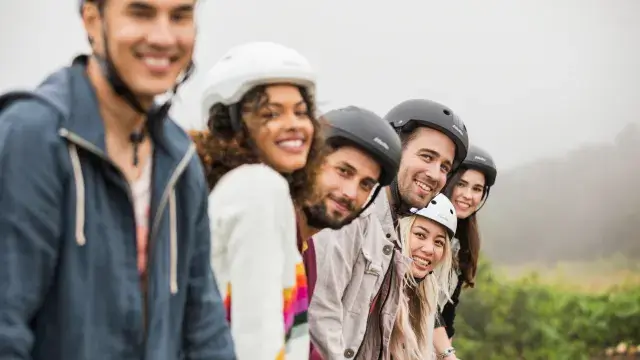 Why you'll love it
The beach cruiser was our first love. Its timeless style can transport you to a Southern California beach no matter where you are.
It features our patented Flat Foot Technology® for amazing comfort and control.
Cruise comfortably on 26" RetroRunner tires and an easy-to-use coaster brake.
Add a bell, basket, fenders or a surf rack to make the most of those long summer days.